Woodshop Specialty Tools w/ Charlie
10/07/2023 12:30 PM - 02:30 PM CT
Admission
Location
Austin
Summary
The Festool Domino DF500 provides a quick way to create floating tenon joints in a variety of applications. Key uses are in cabinetry, frames, building table tops, joining table legs to aprons, drawers, and boxes.

Track saws are a great tool for making long, accurate cuts when you need to bring the tool to the workpiece. This is especially useful on sheet goods and large panels.
Description
Interested in a wood joinery option that is straightforward and repeatable? Joinery based on the Festool DF500 can, when properly set up, make quick and accurate joints in a wide variety of applications. In this hands-on class we will focus on creating four basic joints types: butt, miter, side (table top), and cabinet.
Outline
Setting up the DF500
DF500 controls
Best practices for success
Use of the included alignment attachments
Four joint types and practice
Packing up the DF500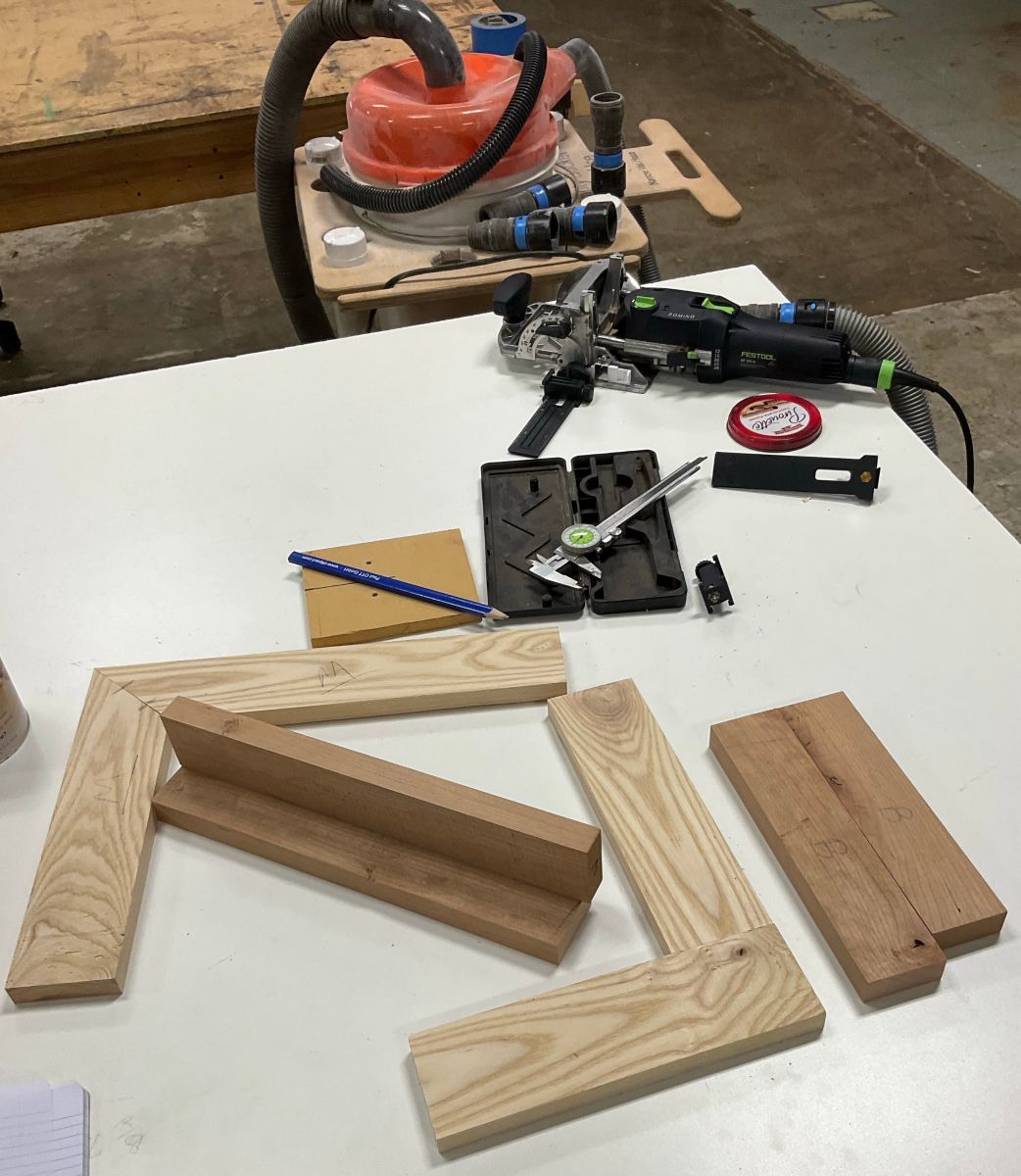 In addition to the Domino, this class will also cover use of our Makita track saw. Track saws are a powerful tool for making long, accurate cuts, especially on materials that are too unwieldy to cut on the table saw.
Topics we will cover on the track saw include:
Setting up the track
Using the proper support for the workpiece (e.g. foam board)
Properly adjusting plunge depth
Properly adjusting the grip of the saw on the track rails
Making standard cuts (90 degree and bevel cuts)
Making plunge cuts